A new criminal carding marketplace promoted itself by leaking data of one million credit cards that have been stolen between 2018 and 2019 as stated by hacker.

Carding can be defined as the trafficking and use of stolen credit cards. Credit cards usually get stolen through phishing, magecart attacks on websites, and by using information-stealing trojans also known as stealers.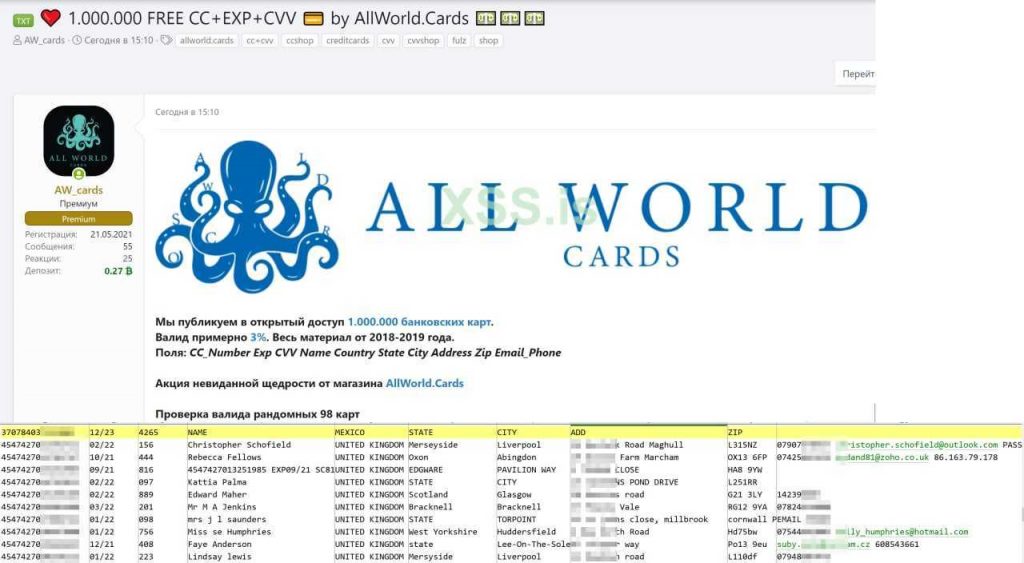 Cyber criminal stated that 3% out of 1 million credit cards remained untouched before publication. Along with Full Credit Card Numbers were leaked: respective Expiry Dates, CVV, Full cardholder Name, Country, State, City, Physical Address, Zip, Email and Phone number.