The Epik.com data breach occurred in late September 2021 and targeted the American domain registrar and web hosting company Epik. The breach exposed a wide range of information including personal information of customers, domain history and purchase records, credit card information, internal company emails, and records from the company's WHOIS privacy service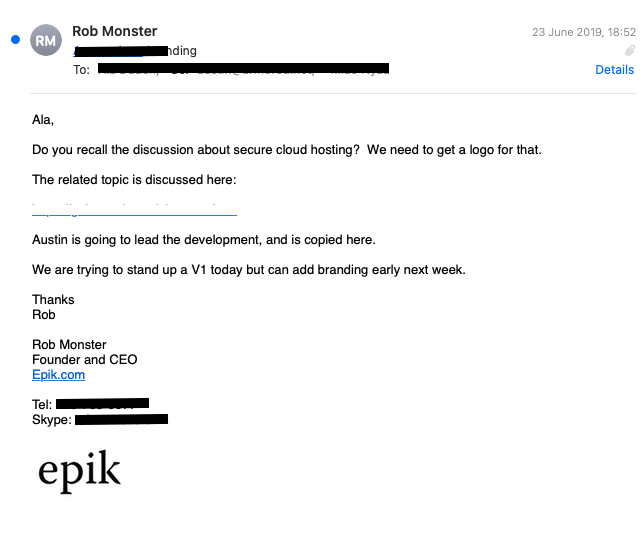 Epik is known for providing services to websites that host far-right, neo-Nazi, and other extremist content. Past and present Epik customers include Gab, Parler, 8chan, the Oath Keepers, and the Proud Boys.

As clear from breached files it has been done by the hacktivist group called Anonymous.
The leaked data dump contains 15,003,961 email addresses belonging to both Epik's customers and non-customers exposed in the 180 GB leak.